10/13M: Tyrant Velhari died
Shout out to the massive troll at Blizzard who came up with the hitboxes for this boss. Well meme'd sir.
Very happy with our guilds rapid improvement lately and we're still looking for a couple of excellent casters to join our roster. If you like the cut of our jib, get in touch on our forums or in game.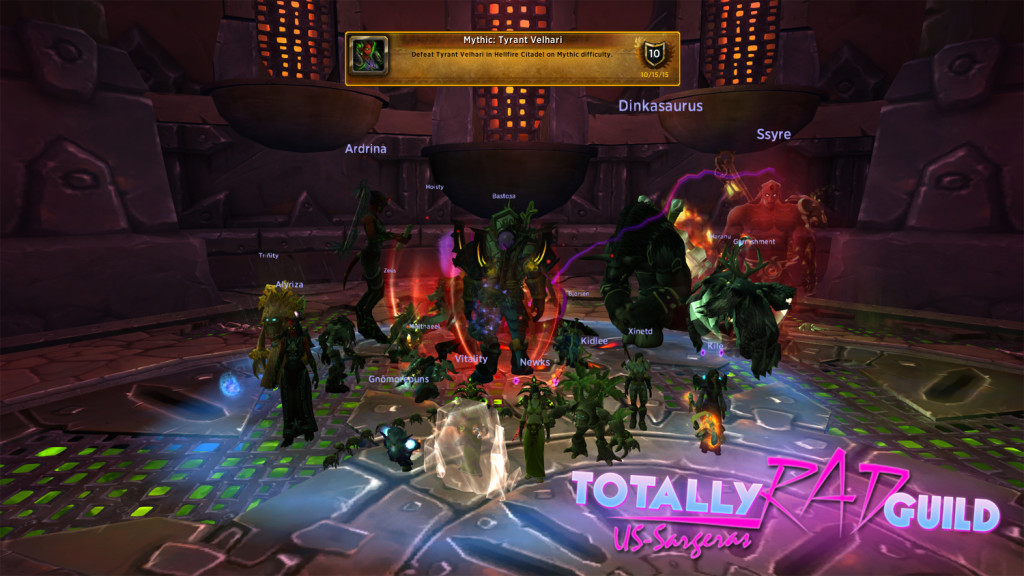 Hunter (Miises) POV: