13/13M: Archimonde down!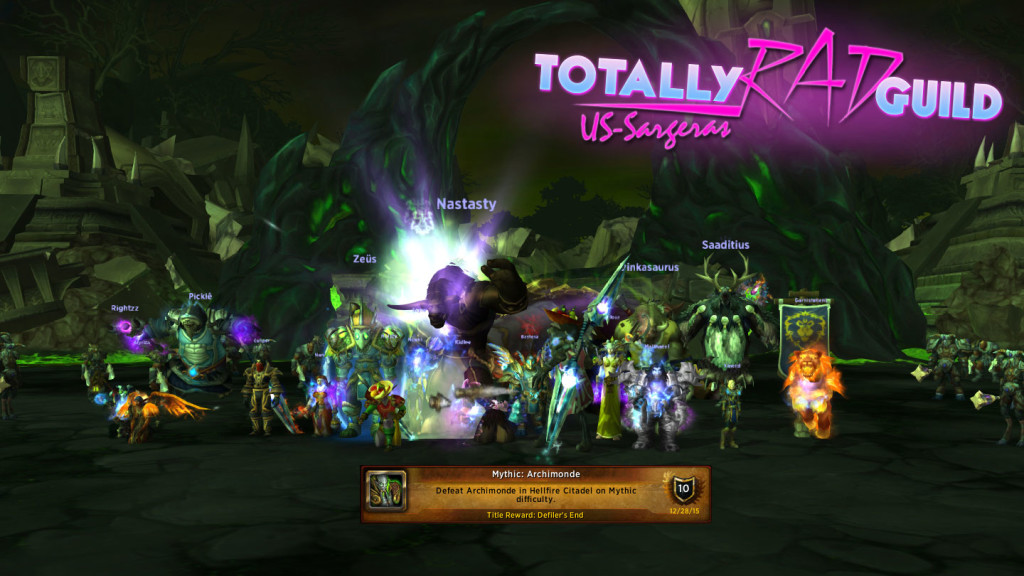 The technical difficulties boss was not kind to us, and the holidays boss kicked us when we were down, but I'm very proud of the team pulling through and putting a nice finish to another tier and another expansion. I'd like to thank everyone that has been with us over the course of the expansion and those officers that have helped us keep the guild running, kicking ass as taking names.
Finally I'd like to extend a massive thanks to glorious leader Bastosa! For those out of the loop, Bast is hanging up his raiding boots and joining the TRG Retirement Home. Ever since I joined TRG in early WotLK Bast has been a unifying force, always putting in the work and keeping our raids positive and productive. It won't be the same without him but I will do my best to channel the spirit of Steven K. Bastosa and continue to improve the guild in Legion and beyond.
/salute o7
We're recruiting!
Hunter (Miises), Rogue (Kidlee), Mage (Xealouz) POV: