This boss challenged us like few before have. It was an amazingly well designed fight that pushed our ability to strategize, execute, adapt, control, and pump out raw numbers. I'm really proud of the way everyone came together and stuck through the little over 200 wipes it took to get this guy down.
We had to try every combination of positioning and comp imaginable, went back to the drawing board on strat somewhere in the wipe 120 range, before deciding we had it right the first time. I'm just glad we found something that worked, and were able to perform well enough to get it down.
Overall it was a US 78 kill that brought us up to #3 10-man on the server. We certainly have momentum on our sides, and it feels great to see our name moving up that WoWProgress server list. We can't wait to see what the Paragons have in store for us!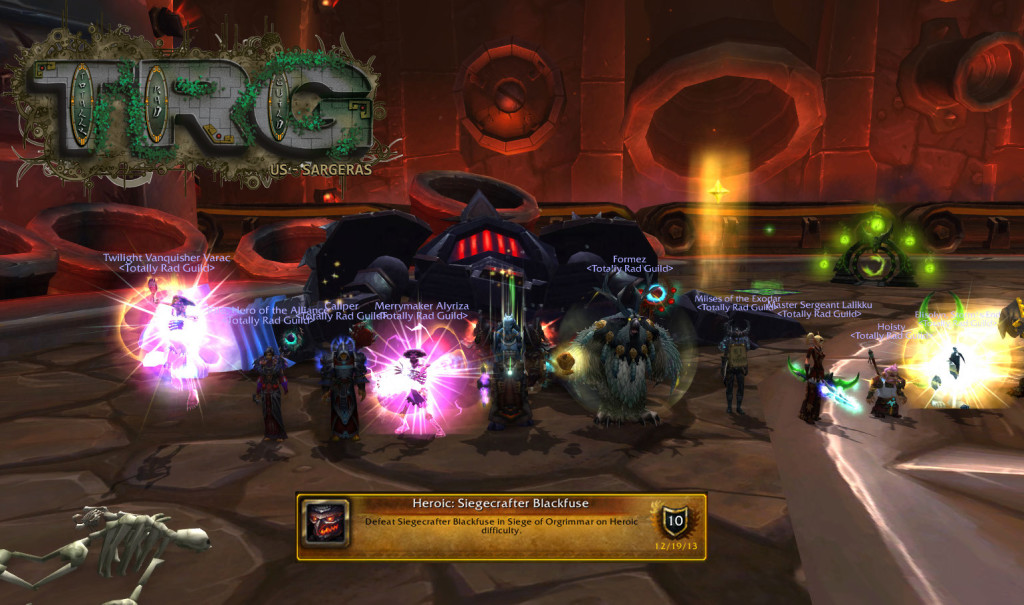 Warlock POV: 
Hunter POV (Super Clean Belts):